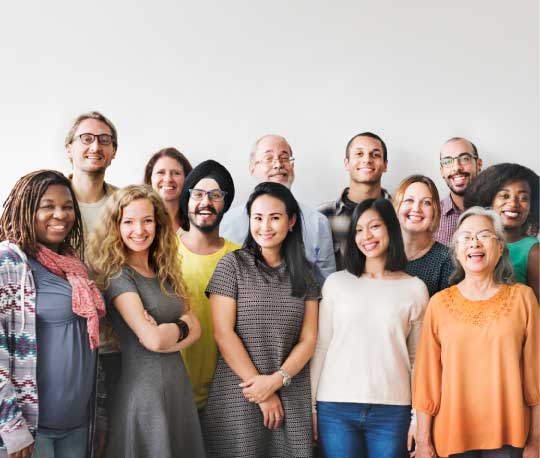 Entry Permit
What is an Entry Permit?
An Entry Permit allows you to enter and stay in Abu Dhabi legally for a short period of time and can be granted for a number of reasons including employment, visits, tourism, medical treatment, missions and conferences. Most entry permits are valid for two months (60 days) but the duration depends on its type. For example, entry permits for transit allow you to stay in the country for only four days, while entry permits for employment allow you to stay in the country for 60 days during which you must obtain a Residence Visa or apply for an extension.
Medical Visa
A Medical Visa is an entry permit that enables foreign patients to undergo medical treatment in the UAE under the sponsorship of the medical facility where they are seeking treatment. The sponsor must be a licensed and registered hospital in the UAE. Based on the intended treatment plan, patients can choose a single or multiple entry permits for themselves or a family group.
A medical visa is processed by the treatment facility at the patient's request.
A Tourist Visa allows you to legally visit and explore Abu Dhabi.

Requirements for a Tourist Visa

A Tourist Visa is for those who are not eligible for visa on arrival or visa-free entry. It gives people from around the world the opportunity to experience Abu Dhabi. Here is everything you need to know about applying for a tourist visa:

Required Documents:

Completed application form
6x6cm (6000x6000 pixels) colour photograph with a white background (at least 80% of your face should be visible)
Colour copy of our passport showing your full name, nationality, date and place of birth, passport number, date of issue and expiration date
Valid passport with at least six months validity at the time of travel
Confirmed airline ticket travelling into Abu Dhabi and onwards from Abu Dhabi to a third destination

Children

In addition to the mandatory requirements above, you must also submit a birth certificate for your child(ren) in English or Arabic. Translated documents should be attested on the first page.

Females under the age of 18 must travel with their parents. Children under the age of 18 years old, who are accompanying adults, can get a free visa from 15 July to 15 September each year.

Dependents

Dependents are defined as a spouse, children below the age of 18 and parents above the age of 60. You must submit supporting documents that prove the status of the relationship, for example, a marriage or birth certificate.

Airlines and specific hotels based in the UAE can issue a Tourist Visa on your behalf. Check with the airline you plan to fly with or the hotel where you plan to stay for more details. You can also contact travel agencies that offer tourist packages in the UAE.

In addition to flying with them, each airline has its own rules and conditions for issuing a Visit Visa. Use the link below for the most recent and accurate details.

Visa services by Etihad Airways
Visa Services by Emirates Airline
Visa services by Fly Dubai
Visa services by Air Arabia

Single Entry Transit Visa

For travellers transiting through Abu Dhabi International Airport for a period of between eight hours to four calendar days and then onward to a third destination.

Validity: 14 days

Duration: 4 days

Number of entries: 1

For passengers transiting through Abu Dhabi International Airport for a period of between eight and 48 hours and then onward to a third destination.

Validity: 14 days

Duration: 48 hours

Number of entries: 1
What is a Residence Visa?

A Residence Visa is issued to people who are already in the country after entering the UAE on an entry or Tourist Visa. It allows you to live and work in Abu Dhabi legally and can last up to three years depending on the sponsor. Long term residence visas are available for five or 10 years subject to certain conditions. There are several types of residence visas, which includes: business, golden, property owner, retirement, remote work and student residence visas.

Requirements for a Residence Visa

Expatriates must obtain a Residence Visa to legally reside in Abu Dhabi. A Residence Visa allows you to live freely and enjoy benefits such as opening a bank account, acquiring a driver's license and enrolling your children into private schools, among others.

In order to obtain a Residence Visa, you must be at least 18 years old, have a sponsor and undergo a medical test to prove that you are medically fit. The UAE takes pride in maintaining a safe society, so aspiring residents must also pass a security check. Finally, to complete the journey towards becoming a resident of Abu Dhabi, you must apply for an Emirates ID card issued by the Federal Authority for Identity and Citizenship.

The most straightforward way to obtain a Residence Visa is to be sponsored by a company. The company will apply for and cover the costs of your residence visa while you are in the UAE. Typically, this process is initiated after an employment contract is signed by both parties and registered with the Ministry of Human Resources and Emiratisation. Then, the company issues a work permit, which allows you to enter the UAE and stay for two months while your employer finalises your residence visa. The employer may request the following documentation to process your work permit

A colour photograph with a white background
A copy of a valid passport with at least six months validity
Authenticated degree(s)

There are 10 different types of work permits, so that businesses can select the work permit that best suits the needs of their employees. Work permits usually take five calendar days to process in the UAE. You might be eager to get started, but note that working without first obtaining the proper visa status is illegal and could lead to fines, imprisonment and/or deportation.