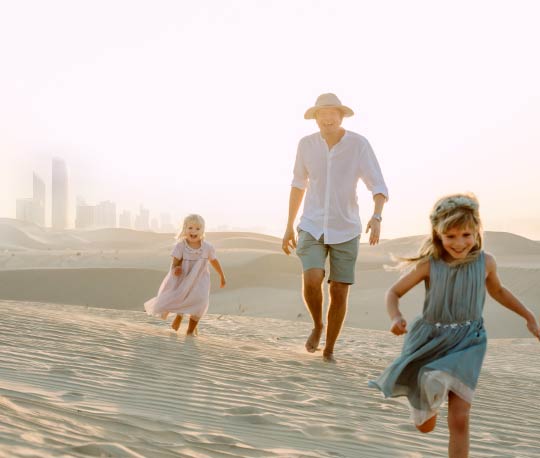 With the aim to attract talent and experts from all over the world, the new Remote Work Visa enables global professionals to work remotely from the UAE. The one-year visa allows foreigners to enter the UAE under self-sponsorship and work in line with the terms and conditions issued with the visa.
As part of the Non-Work Visa scheme, you can also retire safely and comfortably in Abu Dhabi. Retired residents over the age of 55 can also get a residence visa without a sponsor. Furthermore, Real Estate Owners can be eligible for the visa based on the specified minimum amount of capital required. All Non-Work Visa categories can be renewed provided they continue to meet the requirements.
With its unparalleled lifestyle, rich culture and diverse community, Abu Dhabi is a place to live and thrive.