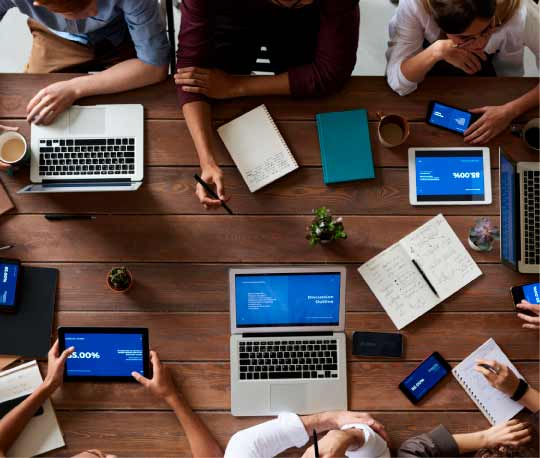 Progress and Cultural Exchange
Abu Dhabi is a resource-rich economy that invests heavily in research and development. By offering global citizenship, promoting entrepreneurship and innovation, it provides a positive international environment for people to excel in their careers.
Thanks to its progressive vision, Abu Dhabi creates educational and economic opportunities for Emiratis and top talent from around the world. The emirate has established high-impact sectors including AgTech, financial services, tourism, AI, ICT, creative industries, healthcare and more. Never has it been a more exciting and lucrative time to further your career in the UAE.
A Buoyant Market
According to The Bayt.com Job Index Survey – February 2022 (Bayt.com, 2022), over two-thirds (67%) of MENA employers are planning to hire new employees in 2022. Human Resources (68%), hospitality/recreation/entertainment (67%) and banking/finance (65%) are the top industries looking to hire in the coming quarter.
Sectors such as technology, pharmaceuticals, finance, government and human resources will offer the biggest wage increases, bonuses and benefits to retain top talent in the next year, according to the 2021 Salary Guide (published by the global recruitment consultancy Robert Half).
The emirate's job market is regulated by the UAE Ministry of Human Resources and Emiratisation (MoHRE). Details on the many employee-related benefits of working in Abu Dhabi plus labour laws on working hours, contracts, social care, healthcare, general provisions and more, can be found here
Here, we share some useful information, tips and guidance on finding a job in Abu Dhabi, providing recommendations on job websites and recruitment agencies, as well as highlighting government services and business networking groups to explore.