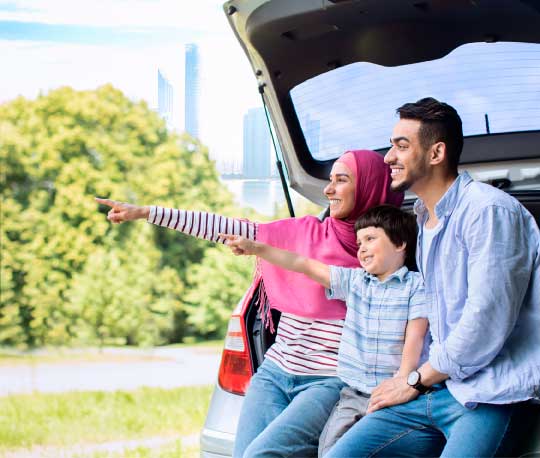 After You Move Checklists
Read More
Moving to Abu Dhabi is quite an undertaking, yet it can be the greatest adventure of your life with careful planning. Abu Dhabi, the capital of the UAE and also the largest of the seven Emirates, is an aspirational place to live and work. It offers an idyllic lifestyle with exceptional employment opportunities, world-class education and highly sought-after leisure and entertainment. With a culture of openness and tolerance, Abu Dhabi is one of the most diverse and exciting destinations in the world.
It comes as no surprise that the UAE is one of the happiest countries in the world. It ranked highest among Arab countries in the World Happiness Report 2021, a position it has held for the last seven consecutive years. The Department of Community Development (DCD) in Abu Dhabi conducts
periodic studies and annual surveys to identify society's needs and ambitions and to boost development. According to its most recent findings, happiness has increased in Abu Dhabi. This growth in happiness indicators reflects lifestyle changes that have been made to improve the quality of life for the Abu Dhabi community.
The happiness and wellbeing index is a key quality of life indicator, which takes into account life satisfaction and happiness. Happiness in Abu Dhabi has increased on the index by 7.8 per cent, for a final score of 7.727 points out of 10. The life satisfaction index increased by 6.6 per cent while the work-life balance index increased by nearly 16 per cent. Other key metrics such as overall residence satisfaction and satisfaction with current housing income increased as well.
Moving to Abu Dhabi could be your happiest move yet. This section tells you the things you need to know before relocating such as how to obtain a visa or find a job. The information here helps you to start your life in Abu Dhabi easily.
More About Moving to Abu Dhabi