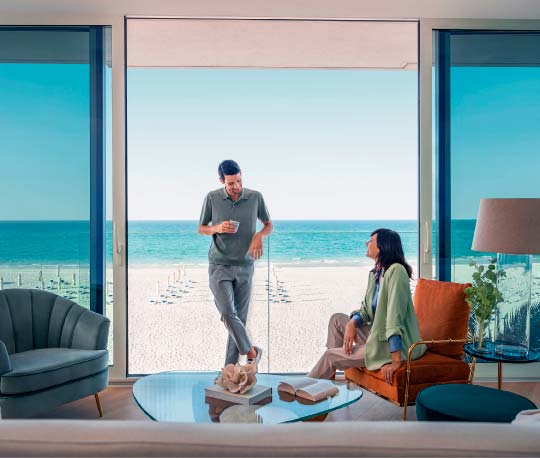 Home to more than 2.2 million people of over 200 nationalities, Abu Dhabi is a multicultural environment and the communities within the Emirate offer a variety of choices. The capital city is booming with residential developments providing families in Abu Dhabi with a plethora of options when looking for a family home. From emerging neighbourhoods such as Mohammed Bin Zayed City to more established communities such as Al Khalidiyah. How do you decide which are the best places to live in Abu Dhabi for families? This round up of top communities in Abu Dhabi will help you to find the perfect home.
Top 10 Communities In Abu Dhabi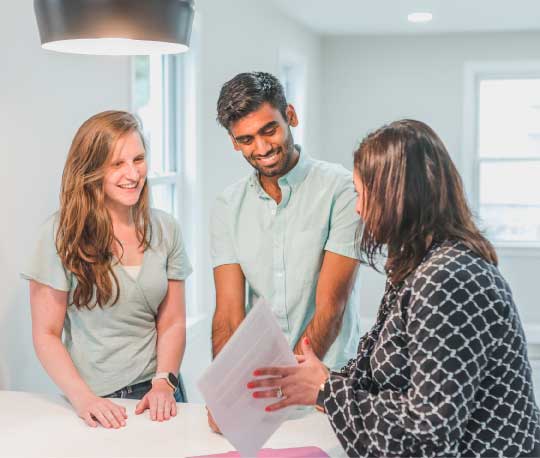 Tenancy
Abu Dhabi has a strong property market with a variety of residential options for rent. Some employers and sponsors offer housing or a housing allowance as a benefit to employees. Consequently, expats tend to start their lives in Abu Dhabi by renting a property. According to a report by property consultancy CBRE, apartment rents rose by 1.6 per cent, while villa rents increased by 1.1 per cent in Abu Dhabi from March 2021 to March 2022. As supply continues to increase, rental rates will continue to fluctuate.
Paying Rent
In addition to market fluctuations, rental prices depend on the location and size of the property. Landlords expect to receive the annual rental amount in one payment, however, it is possible to negotiate multiple payments through the broker or landlord. Multiple payments require submitting post dated cheques on agreed dates. Property brokers also require a commission fee of up to 5 per cent of the total rental amount.
Registering a Lease Agreement
To execute a lease contract you must have a valid residence visa and provide a copy of your passport and Emirates ID. In Abu Dhabi, landlords have to register lease contracts in the Tawtheeq system. Once the lease contract is registered, a housing fee of 3 percent of the value of the annual rent will be charged equally across 12 months. This amount will then be added to your monthly water and electricity bill.
Search for Properties in Abu Dhabi
Solving Rental Disputes
By law, tenants and landlords have to agree on any contractual changes including rate increases and a timeframe to vacate a property. In the event that a dispute arises, a resolution can be reached with the help of the Abu Dhabi Rent Disputes Settlement Committee (RDSC).
Owning A Property
Residents of Abu Dhabi can also own property in certain investment areas in Abu Dhabi city, Al Ain and the Western Region. In April 2019, the Abu Dhabi Government issued a law allowing foreign individuals (non-UAE/non-GCC nationals), and companies wholly or partially owned by expatriates, to own freehold interests in land located within the investment areas. These areas include exclusive residential districts such as Saadiyat Island, Reem Island, Al Raha Beach, Jubail Island and Yas Island. Prior to the issuance of this law, ownership of property was largely restricted to UAE and GCC nationals with foreign investors being limited to buying 99-year leases only.
Those purchasing a property of over AED 2 million or more to obtain an Abu Dhabi Golden Visa (a 10-year visa). Real estate investors are also entitled to an Abu Dhabi Golden Visa when purchasing a property with a loan from specific local banks or buying one or more off-plan properties of over AED 2 million from approved local real estate companies. However, in the case of a loan, the capital value of the investment has to be AED 2 million or more.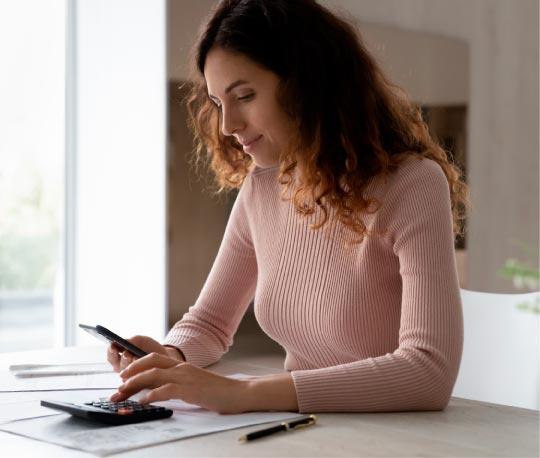 Setting Up Utilities
Abu Dhabi Distribution Company (ADDC) is responsible for providing public utility services in the city of Abu Dhabi and its surrounding areas, while Al Ain Distribution Company provides electricity and water services in Al Ain city and its surrounding areas.
Getting electricity and water in Abu Dhabi
To set up water and electricity services in your home, you must establish an account with the appropriate service provider. Tenants can get services after registering their rental contract in the Tawtheeq system. You will need the following documents to establish services:
Required Documents for Tenants:
Passport
Emirates ID
Tenancy Contract
Proof of your previous account being closed if moving from another property
Required Documents for Owners:
Passport
Emirates ID
Copy of the title, deed or site plan issued by Abu Dhabi Municipality
Proof of your previous account being closed if moving from another property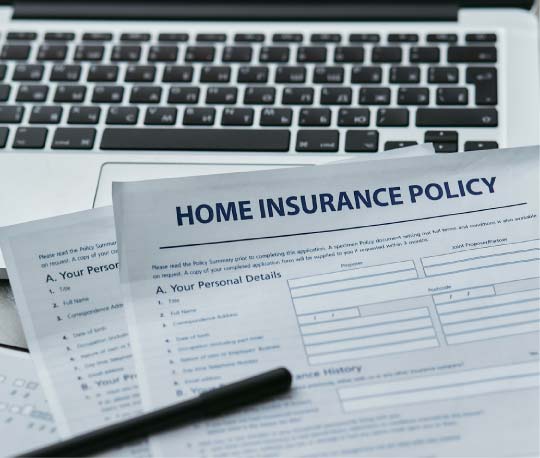 Home Insurance
Home insurance is a form of property insurance that covers losses and damages to your house. Home insurance coverage can extend to buildings, houses, contents or personal belongings in the home. Interior and exterior damage to the building's structure, and loss or damage to personal belongings in the home due to fire, water or natural calamity, are some of the incidents that are covered by home insurance.
Abu Dhabi is a safe place to live but natural disasters such as fires, earthquakes and floods can still happen. Plus, many residents vacate their homes during the summer months, leaving them unattended, which opens up the possibility of homes sustaining damage. Legally, a landlord is only required to provide home insurance if the house is mortgaged, which only covers the physical structure of the house and not the contents of it. So, if you want to secure the value of your belongings inside your home, it is advised that you purchase home insurance, whether you rent or own property in the UAE.
Home Insurance for Tenants
If you are renting an apartment or villa you need insurance which covers the loss or damage of your personal belongings, such as furniture, electronics, jewellery, etc. This insurance will repair or replace your items following damage from fire, flooding, theft or vandalism. Your building's landlord will most likely have an insurance plan on the apartment or villa itself, but it is your responsibility as a tenant to obtain insurance for your personal belongings.
Home Insurance for Property Owners
If you own a home, whether it is a villa or apartment, obtaining building insurance should be your first priority. This ensures that the structure of your home will be covered from any sort of damage that is stated in your policy. However, this only covers the physical structure of the residence and does not cover the contents of your home. Coverage for the contents of your home would need to be added to your insurance policy.
Cost of Home Insurance
You will need to pay a premium (an amount to be paid for a contract of insurance), so you need to evaluate plans that work best for you and compare prices. A standard insurance plan can start as low as AED 200 per year, however, the cost is dependent on how much coverage you need. There are around 50 licensed companies in the UAE that offer great insurance policies for tenants and homeowners. Some banks offer home insurance policies too so be sure to check with your personal banker for options. Learn More.
Leading Home Insurers in Abu Dhabi
More About Living In Abu Dhabi