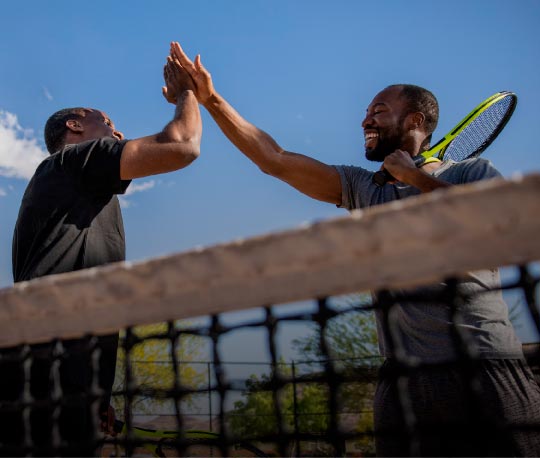 Abu Dhabi is a modern metropolis with stunning skyscrapers, larger than life theme parks, adventure destinations, beach resorts and more. It offers an enviable lifestyle along with plenty of job opportunities and a tax-free income, making it a preferred destination to live in the Middle East.
Abu Dhabi is a well-established, progressive, dynamic city with a strong community. It offers an extensive range of international schools, a great variety of places to live depending on your budget making it an increasingly attractive place to live.
Safety
Safety is an issue for cities all over the world but Abu Dhabi consistently ranks among the safest places to live, work and visit. According to the Crime Index 2021 report by Global Data website, Numbeo, Abu Dhabi is the safest city in the world. High-level security and public safety regulations are only partially responsible for this ranking as the people in Abu Dhabi uphold the country's core values of respect, integrity and transparency in their daily lives. Residents often trade stories about losing valuables and returning to establishments - be it a mall, restaurant or the car park - only to find their items still there and untouched. Safety is important in the UAE and both the government and the community at large work together to ensure a healthy, prosperous and safe life for all.
The UAE also has a remarkable record in women's safety. The UAE is not only the safest country in the region for women , but the entire world. According to The Women, Peace and Security Index published by Georgetown University; the UAE ranked as the country in which women felt most safe walking alone around their community at night.

The Best Place in the World to Live

Abu Dhabi topped a list of cities for its response to the Covid-19 pandemic, compiled by analytics consortium Deep Knowledge Group. The swift response led to faster economic recovery and a return to normal, everyday life because, ultimately, prosperity of the people is most important. The UAE is ranked fourth-best place in the world to live and work in the HSBC 14th annual Expat Explorer study.
Work-Life Balance
The wellbeing of residents and visitors is of the highest priority to the Abu Dhabi government. Abu Dhabi, the capital of the UAE and also the largest of the seven Emirates, is an aspirational place to live and work. It offers an idyllic lifestyle with exceptional employment opportunities, world-class education and sought-after leisure and entertainment.
The Department of Community Development (DCD) in Abu Dhabi conducts periodic studies to determine the happiness and wellbeing index, a key quality of life indicator, which shows that the work-life balance index increased by nearly 16 percent. This is likely due to health, fitness and wellbeing initiatives rolled out by the Abu Dhabi government.
Abu Dhabi Encourages an Active Lifestyle

Abu Dhabi, the oasis in the desert boasts an abundance of parks and green spaces. Active Parks, a collaboration between the Department of Community Development and the Abu Dhabi Sports Council, is an initiative aimed at promoting healthier lifestyles through exercise and activity. The programme offers 380 free training sessions in 12 public parks and urban spaces across the capital for anyone aged 15 and older. Classes include DanceFit, RunFit, Boot Camp, CrossFit and Yoga along with classes designed for people of determination. Active Fit is just one example of how the leaders of Abu Dhabi champion an active, outdoor lifestyle.

In January 2022, the UAE introduced a 4.5-day work week for government employees, from Monday to 12 noon on Friday, making it one of the first countries to formalise this arrangement. Many private companies have also followed suit with a shortened work week and/or flexible scheduling. The UAE also introduced flexible working models, which give you the chance to opt for temporary and flexible work, freelance jobs, condensed working hours and shared jobs.

With a more flexible work week, employees can work as many hours as they need to meet the professional and financial goals as opposed to having to commit to a full-time position. Flexible work options include:

Part-time allows you to work for one or more employers for a specific number of working hours or days. It usually means working fewer days per week.

Temporary work is a situation whereby workers are engaged for a specific period of time or employment that is task driven and ends when the work is complete.

Flexible work involves changing working hours or working days, depending on the workload and the employer's needs. Employers may also allow employees to choose the times that they want to work.

The UAE also launched a remote work visa plan that allows employees from all around the world to work remotely from the UAE. The new program seeks to help both the public and private sectors by improving work-life balance, increasing productivity, and improving business culture. Employees can also improve their digital skills and adapt to the new gig economy. The move allows remote workers and their families to relocate to one of the world's leading tourism and business destinations and enjoy a secure and high-quality lifestyle for one year.
People of Determination
Abu Dhabi is an ideal home for all people including People of Determination. Under the National Policy for Empowering people with Special Needs, People of Determination are defined as those suffering from a temporary or permanent, full or partial deficiency or infirmity in his/her physical, sensory, mental, communication, educational or psychological abilities to an extent that limits a person's ability. Federal Law No. 29 of 2006 Concerning the Rights of People with Disabilities supports equal care, rights and opportunities for People of Determination in education, healthcare, training and rehabilitation and aims to ensure their rights.
With centres and clubs for People of Determination across Abu Dhabi, Zayed Higher Organisation for People of Determination (ZHO) provides a range of integrated services that aim to rehabilitate disabled people to prepare them for inclusion into society. These services include training and education, vocational and therapeutic rehabilitation (assessment, early intervention, physiotherapy, functional therapy, speech therapy, and vocational training workshops), psychological care, family counselling, as well as supporting educational and sport activities.
Throughout its history, ZHO has made wide strides and considerable achievements, notably its expansion plans to accommodate people with disabilities all over the Emirate of Abu Dhabi. ZHO operates centres in Abu Dhabi, Al Ain and the Western Region
The Ministry of Community Development has launched two apps designed for children with special needs. Tawasol is intended to help children with autism to communicate using pictures. The app has tools to help them express their needs, communicate about their environment and develop skills to help with integration into society. The Nemo application is focused on the early detection of developmental delays in children under the age of five. The app is instrumental in identifying children that should be referred to the UAE Early Intervention Programme for a free comprehensive assessment.

The "Why?" programme is an educational initiative supported by the Department of Education and Knowledge to stimulate interest in science, technology, engineering and mathematics for students, including people of determination. The program operates through workshops, presentations and educational lab experiments at schools in Abu Dhabi Schools.

The Ministry of Community Development works to integrate People of Determination into society through job placement. Its mandate is twofold: help People of Determination who are seeking employment, and federal governmental, local and private bodies, which seek to employ people of determination.

Free Entry to Emirates Park Zoo

Emirates Park Zoo and Resort is home to various animal species, including an ever-growing list of attractions and fun activities such as animal feeding, animal shows, zip lining and climbing adventures. Children with disabilities can enjoy free access to Emirates Park Zoo and several attractions are also made accessible to children of determination.

Programmes and Initiatives

In Abu Dhabi, People of Determination receive a great deal of support and can benefit from a variety of services, programmes and initiatives offered by various rehabilitation and care centres. Abu Dhabi leadership as well as, public and private organisations come together with the shared goal of offering services to ensure that people with disabilities get a fair opportunity to showcase their talents and pursue their ambitions in all fields of life and on equal footing with the rest of the society. To benefit from exemptions, discounts and various facilities around Abu Dhabi, People of Determination should apply for a People of Determination ID card.

The Special Olympics World Games 2019 was hosted in Abu Dhabi, for the first time in the Middle East since the movement was founded over 50 years ago. The Crown Prince Court won the bid to host the event with a mission to promote positive social change for people with intellectual disabilities and create a more inclusive society. Special Olympics is the world's largest humanitarian sporting event and a global movement, which focuses on the empowerment of People of Determination with intellectual disabilities through the power of sport.

Over 7,000 athletes from over 170 countries competed in a series of sporting events, as well as a variety of initiatives and activities held across the seven Emirates. The Local Organisation Committee (an entity independent of Special Olympics UAE) was formed in 2017 to organise and prepare for the Special Olympics World Games Abu Dhabi 2019. It is worthy to note that this same Committee organised the Special Olympics IX MENA Games 2018.

Special Olympics UAE continues to serve athletes with intellectual disabilities through year-round sports training, athletic competitions and community programmes. As part of the World Games Abu Dhabi 2019 legacy, UAE leaders announced 31 legislations, initiatives, and projects to better serve the needs and aspirations of People of Determination across sports, education, health, culture and overall quality of life. Some of the initiatives include the establishment of Unified Champion Schools in every public school in the UAE, which pairs mainstream students and athletes to engage in sports and other activities.

Another development was the Mothers of Determination Association, which aims to support the needs of families with intellectual disabilities, allowing them to reach their full potential through education.

All public facilities, including pavements, pedestrian underpasses, and building entrances, are becoming progressively more user friendly for People of Determination. The Abu Dhabi government offers People of Determination subsidised fares for various modes of public transportation and they are also eligible for free unlimited travel on all buses using the Hafilat smart card.

Abu Dhabi Police provides People of Determination with a special parking permit for use in designated public parking spaces. The permit exempts People of Determination and their drivers from Mawaqif parking fees. Those who park illegally at spaces reserved for vehicles of People of Determination will get a fine of AED 1,000.
Religion
Abu Dhabi is home to many people from around the world with diverse cultural and religious backgrounds. Islam is the official religion of the UAE, however religious tolerance is a pillar of communal life in Abu Dhabi and a defining element of the Emirate's social landscape. Perhaps the most monumental example of this was the papal visit to Abu Dhabi in 2019. The three-day historic visit by Pope Francis marked the first time a leader of the Roman Catholic Church made a visit to the Arabian Peninsula. During his stay the Pope celebrated interfaith relations with Abu Dhabi's esteemed leadership and hosted a public mass for Catholics in the region, approximately one million of whom live in the UAE. The Pope's visit sent a strong message about religious tolerance that still lives on in Abu Dhabi.
Islam is the official religion of the UAE and is widely practised. The Islamic holy day is Friday and there are five pillars of Islam, which all Muslims must follow: the Profession of Faith, Prayer, Charity, Fasting, and the Pilgrimage to Makkah for those who are able to make the journey.

Additionally, a Muslim is required to pray (facing Makkah) five times a day. The times vary according to the position of the sun, when the call to prayer is transmitted through loudspeakers on mosque minarets.

The UAE Constitution provides for freedom of religion in accordance with established customs. Abu Dhabi is tolerant of other religions, with people being free to practice their religious beliefs, so long as they do not interfere with Islam. Non-Muslims can learn about Islam through complimentary guided tours of the spectacular Sheikh Zayed Grand Mosque.

Sheikh Zayed Grand Mosque

As Islam is the official religion of the UAE, a number of historically significant mosques can be found in Abu.Dhabi. One of the largest mosques in the world, the Sheikh Zayed Grand Mosque, welcomes up to 55,000 people daily. The Sheikh Zayed Grand Mosque was established to extend the legacy of the late Sheikh Zayed bin Sultan Al Nahyan's noble deeds to humanity and serve as a research centre to enhance cross cultural communication among religious, educational and cultural institutions, as well as serve as a tourist destination. The Sheikh Zayed Grand Mosque offers tours, religious programs and a host of other activities.

St. Joseph's Cathedral

St. Joseph's Cathedral is the seat of the Apostolic Vicar of Southern Arabia and is one of the four Catholic churches in the Emirate of Abu Dhabi including the St. Paul's Church in Musaffah, St. Mary's Church in Al Ain and St. John the Baptist Church in Ruwais. The parish today has over 100,000 expatriate Catholics from all over the world. With the growing economy within the region, the church also witnessed a steady increase in the number of faithful. Masses are celebrated in several different languages, and the church is generally seen packed to full capacity at most services.

St Andrew's Church

St Andrew's Church, which opened in 1968, is one of about 18 churches in Abu Dhabi. St Andrew's has been serving the Abu Dhabi community for over 50 years and welcomes people of all ages and backgrounds. It is an Anglican church, part of the Diocese of Cyprus and the Gulf, which is overseen by Archbishop Michael Lewis. Aside from its own services, the church hosts more than 50 other congregations.

The Abrahamic Family House

The Abrahamic Family House is inspired by the signing of the Document on Human Fraternity by Pope Francis and Grand Imam Ahmed Al-Tayeb in February 2019. It will be a beacon of mutual understanding, harmonious coexistence, and peace among people of faith and goodwill. The design unites three monumental buildings of faith both theoretically and aesthetically with external visual harmony, while ensuring they retain their distinctiveness. Three identically sized cubic volumes will sit on a podium, each one containing a house of worship: a mosque, church and synagogue. An educational centre is also planned for the development to be built on Saadiyat Island, the cultural heart of Abu Dhabi. Through its design, the Abrahamic Family House captures the values shared between Judaism, Christianity, and Islam, and serves as a powerful platform for inspiring and nurturing understanding and acceptance between people of goodwill.

This landmark will be a place for learning, dialogue, and worship – open to all and a true reflection of the UAE's belief in tolerance and respect. The Abrahamic Family House will host a variety of programming and events—from daily religious services to international summits. Currently under construction, the projects anticipated completion date is in 2022.
Observed Holidays
There are two types of public holidays in Abu Dhabi: fixed holidays with exact dates and Islamic holidays, which are determined by moon sighting, therefore the dates change each year.
Fixed holidays include UAE National Day (December 2), New Year's Day (1 January) and Martyr's Day (1 December) . The Islamic calendar year is a lunar calendar used to determine the dates for Islamic months, holidays and rituals, such as fasting, Eid Al Fitr, Hajj season and Eid Al AdhaProphet Muhammed's Birthday (Peace Be Upon Him). Federal ministries, public departments and government institutions are closed during public holidays.
Important cultural and religious occasions such as Diwali, Holi, Christmas, Easter and Chinese New Year are also widely celebrated throughout the community. It's commonplace to see impressive Christmas displays in malls and decorative items on sale in stores around the Emirate. Restaurants and special interest groups host events in connection to these holidays and all celebrations are respected regardless of personal affiliation.
The UAE celebrates UAE National Day on December 2 each year, under the theme "Spirit of the Union", which is derived from the historic meeting of the late Sheikh Zayed bin Sultan Al Nahyan, the founder of the UAE, with the rulers of the other Emirates to announce the formation of the UAE on December 2, 1971.

New Year's Eve and New Year's Day are always huge celebrations in Abu Dhabi with the city hosting exciting activities, events and firework shows across the Emirate.

Martyr's Day is a national holiday whereby the UAE expresses appreciation for the martyrs who sacrificed their lives defending the honour of their homeland. Dedicating a day to these martyrs is an expression of gratitude and a chance to express the deep correlation between the nation and its leadership.

On the twelfth of Rabi' al-awwal each year (29 October), Muslims in the UAE celebrate the birth of Prophet Muhammed (Peace Be Upon Him) and his message of tolerance and coexistence.

Ramadan is the holy month in which Muslims commemorate the start of the revelation of the Holy Quran. During this time Muslims fast, abstain from all food, drink, smoking and activities between dawn and dusk. During the Holy Month of Ramadan, Muslims are encouraged to be charitable and thoughtful in all their actions.

At sunset, the fast is broken with the Iftar, an evening meal. Ramadan ends with a three-day celebration and holiday called Eid Al Fitr, which is characterised by gifts being given among families, friends, neighbours, and charities.

Muslims all over the world celebrate Eid Al Fitr (the festival of fast-breaking), an occasion that marks the end of Ramadan, the Islamic holy month of fasting. On the thirtieth night of Ramadan, the moon observation authorities confirm either the completion of fasting or the start of Shawal, the next Hijri (Islamic calendar) month, whose first day is Eid Al Fitr.

Arafat day is the ninth day of the month of Dhu al-Hijjah, when pilgrims accomplish the most important rite of Hajj, while other Muslims fast, following the teachings of their Prophet.

Eid Al Adha is the tenth day of the Islamic month of Dhu al-Hijjah, after Arafat day on the ninth, during which pilgrims accomplish the most important rite of Hajj.

On the first day of the month of Muharram, Muslims celebrate the beginning of the Islamic New Year also known as Hijri. This day marks the emigration of the Prophet Muhammad (Peace Be Upon Him) from Mecca to Medina almost 1,400 years ago.
Sports
From sporting events to unique leisure experiences, there is plenty to do in Abu Dhabi. Sport is placed at the forefront of leisure activities in the UAE so the country invests in world-class infrastructure for its emerging sports sector through the construction of modern sports facilities such as football (soccer) stadiums, motor racing tracks, golf courses and training centres throughout the country. Hobbyists can enjoy activities of interest as there are community groups for almost every sport and fitness activity you can imagine such as netball, swimming, Padel tennis, tennis, cricket, football, rugby, cycling, softball, wakeboarding, kite-surfing, dance, yoga, pilates and so much more. With lots of gyms and studios available, you can sign up for a membership or practise for free in any of the parks or public gyms. Many of the expat communities offer free use of gyms and pools as a courtesy to residents. Furthermore, all UAE residents, regardless of their nationality, can represent the UAE in national sports competitions. Whether you are a professional or hobbyist, there is bound to be a leisure activity that meets your needs in Abu Dhabi.
Key Leisure Areas and Attractions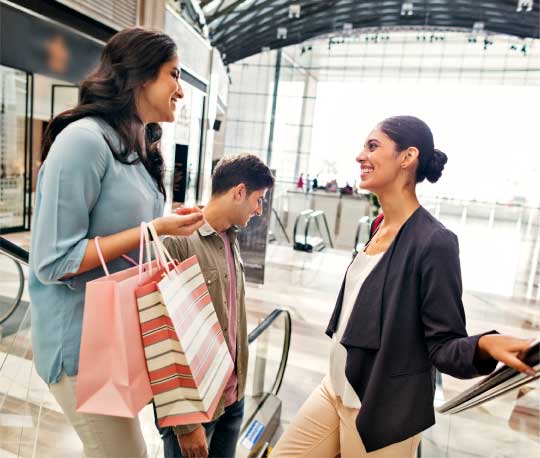 Shopping
With such diverse offerings, Abu Dhabi is fast becoming a renowned shopping destination. Just like the city itself, retail offers new, luxurious options alongside the traditional souks and markets of earlier times. There is no shortage of malls in Abu Dhabi. Every community has at least one accessible shopping mall. In fact, malls are a one-stop-shop where you can get your fashion fix, enjoy a meal or entertainment and even handle official business as some government entities have locations inside the mall.
The UAE's retail market is strong and benefits from year over year growth. Even amid the Covid-19 pandemic, retail availability remained the same, the methods simply changed. E-commerce has given this sector a big boost as Abu Dhabi residents enjoy the convenience of online shopping and fast delivery. According to a survey by Euromonitor International, e-commerce in the UAE is expected to grow 60 per cent to more than $8 billion by 2025. The increased shift towards cashless transactions has also prompted the growth of the online shopping space. More than half of UAE consumers say they plan to use only cashless transaction methods by 2024, compared with the global average of 41 per cent, a recent study by Visa found.
Whether shopping online or visiting any of Abu Dhabi's well-appointed malls, you are sure to have an unrivalled experience.
Dining And Eating Out
Abu Dhabi has a range of impressive dining options on offer, with stylish restaurants, cafés and bistros serving cuisines from around the globe. From family-friendly casual restaurants to fine dining options, beachside eateries boasting stunning views to some of the most fashionable restaurants in the world and even dinner cruises, the sheer volume of choices is endless. In Abu Dhabi, you can find any cuisine you crave, from Japanese to Peruvian, American to Chinese, British to French, Indian to Lebanese, Emirati to Italian and much more.
Although malls are known for food courts with quick bites and well-loved fast food chains, the malls in Abu Dhabi also offer fine dining options.
Brunch is a regular fixture in Abu Dhabi. It is like the universal celebration after the working week. Four and five star luxury hotels offer a huge array of cuisines and for four hours or more in lieu of an all-you-can-eat feast. Diners are invited to kick back, relax and enjoy good fare at their leisure.
The street food scene is buzzing in Abu Dhabi with plenty of local cafes, restaurants and food truck parks consistently opening up across the Emirate. Whether you are looking for local favourites such as parathas, kebabs and shawarma or down to try reimagined staples such as tacos and burgers, Abu Dhabi's street food venues have something for every palate.
Interest Groups
With such a diverse population, there is no shortage of special interests groups in Abu Dhabi. Whatever your interest or hobbies, there is a group of like-minded people assembled and waiting for you to join. Some interest groups are virtual whereby participants interact digitally and some meet offline. Most have a social media account or web page where you can make contact and assert your interest. Here's a range of groups you can join: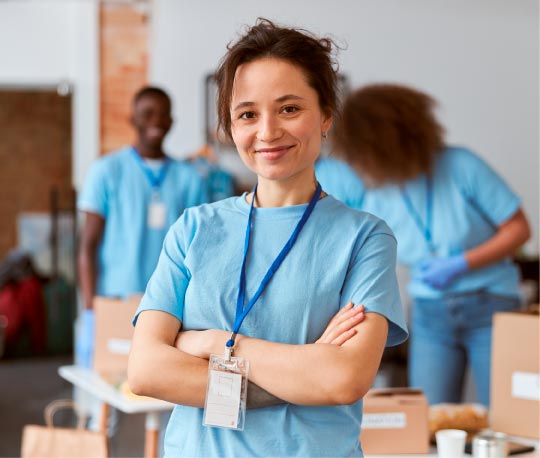 Volunteering
The UAE fosters a culture of giving and human compassion by setting a good example for its residents and citizens. The country is consistently ranked highly amongst the most charitable countries in the world. For example, the UAE was one of the first countries to reach out and support global humanitarian initiatives at the onset of the Covid-19 pandemic. The UAE's aid accounted for 80 per cent of the international response to countries struggling to curb the spread of the novel coronavirus. As of July 2021, the UAE sent a total of 2,154 tons of medical aid, ventilators, screening equipment, personal protection equipment and testing kits to 135 countries around the world, and a total of 196 medical aid flights were sent. 6 field hospitals were set up in Sudan, Guinea Conakry, Mauritania, Sierra Leone, Lebanon and Jordan and 1 fully equipped mobile clinic was set up in Turkmenistan. The UAE's in-kind aid to WHO amounted to USD 10 million.
Volunteerism in Abu Dhabi
Consequently, the Department of Community Development in Abu Dhabi is committed to the social welfare of everyone who calls Abu Dhabi home. The organisation is guided by the values of respect, credibility, empathy, responsibility, passion for giving and kindness to ensure a dignified life for all. The Volunteering Policy in Abu Dhabi aims to enhance social cohesion and benefit the community as a whole, through increasing volunteer engagement and participation, in addition to enhancing skills-based and service-based volunteering. The policy encourages professionalism and openly recognises volunteers for their achievements. Individuals and organisations must register as volunteers and/or apply for a licence.
Volunteers.ae is a portal to support volunteering. Volunteers can register themselves on this portal to let organisations find them through the portal's online directory. Volunteers could be individuals, a group or an organisation. The portal also publishes volunteering opportunities and criteria of volunteers needed to help match volunteers with the best opportunities. Volunteers receive recognition and an official tally of hours worked, which can be added to their online profile.
More About Living In Abu Dhabi