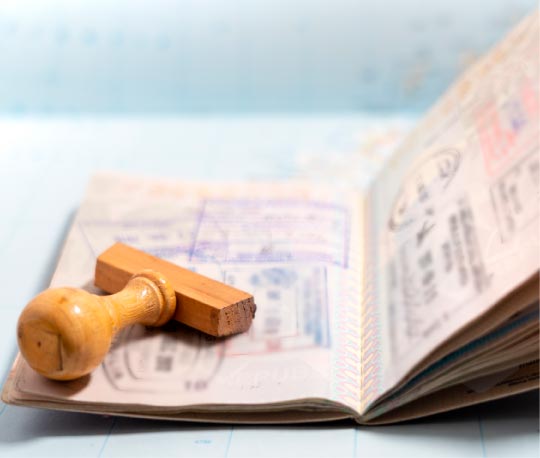 There has never been a better time to move to Abu Dhabi with over 60 visa options available. Deciding which visa to apply for can be tricky, but understanding the requirements and your eligibility can make the process easier.
What is the Difference Between an Entry Permit and a Residence Visa?
An Entry Visa allows you to enter and stay in Abu Dhabi legally for a short period of time and can be granted for a number of reasons including employment, visits, tourism, medical treatment, missions and conferences. Most entry visas are valid for two months (60 days) but the duration depends on the type of Entry Visa. For example, entry visas for transit allow you to stay in the country for only four days, while entry visas for employment allow you to stay in the country for 60 days during which you must obtain a residence visa or apply for an extension.
All visas can be extended for 30 days twice without needing to leave and re-enter the country for renewal. If you fail to extend your entry visa and overstay, you will have to pay a fine of AED 100 per day, which is calculated from 10 days after the expiration date of the visa. The rules for extension do not apply to certain groups including: visitors and tourists who are residents in GCC countries; residents accompanying GCC nationals; those on special entry permits; and those on 96-hour permits for special missions.
Residence Visa
A Residence Visa is issued to people who are already in the country after entering the UAE on an Entry or Tourist Visa. It allows you to live and work in Abu Dhabi and can last from one to three years depending on the sponsor. Long term residence visas are available for five or 10 years subject to certain conditions.
Do You Need a Visa to Enter the UAE?
Yes. Coming to Abu Dhabi requires obtaining an entry visa, which allows you to enter and stay in the emirate legally for a short period of time. Conditions for obtaining an Entry Visa differ based on nationality, the purpose of the visit and the duration of stay. Before you apply for an entry visa, check if you are eligible for visa-free entry or can receive a visa on arrival.
Gulf Cooperation Countries (GCC)
Citizens of GCC countries do not require an Entry Visa or to be sponsored by a UAE national or resident in order to enter the UAE. They simply need to provide their passport or national ID issued by a GCC country at the point of entry. The validity of entry permits for GCC residents is 30 days.
Citizens of these countries are not required to apply for an Entry Visa prior to arrival. Instead, an entry visa is issued automatically upon arrival and it is valid for 30 days with a 10-day period for extension.
The list is subject to change; therefore it is advisable to check with the UAE embassy abroad or the airline before travelling to Abu Dhabi.
Anyone who does not have the privilege of visa-free entry or visa on arrival must apply for an entry visa ahead of travel.
You need a sponsor to apply for your entry permit. The sponsor can be:
Airlines
Hotels
Tourism establishments
Companies based in Abu Dhabi
Individuals (UAE national or an expatriate who is already living in the country with a valid residence visa)
You must have a valid passport with at least six months validity from the date of entry.
You must not have been previously deported or banned from entering the UAE. A visa ban prohibits a person from entering the country or taking up a new job. If either of these conditions apply, you must obtain special permission to re-enter the UAE. Apply for an entry visa
How Much Does a Visa Cost?
Overstaying a Tourist or Visit Visa

Overstaying a Residence Visa
Visa fees vary by type and usually take three to four business days to process. Urgent processing can be requested for an additional fee of AED 100. Visit smartservices.icp.gov.ae
Visas are granted with a start and end date. Visa holders who stay beyond the expiration date of their visas and fail to obtain an extension are subject to financial penalties.
Tourist Visa and Visit Visa holders have a 10 day grace period to obtain an extension. If a tourist or visitor stays beyond the grace period, fines will accrue as follows:
Residents have a 30 day grace period to get a new Residence Visa or leave the country. If a resident stays beyond the grace period, fines will accrue as follows:
Holders of all visa types can modify their visa and transfer it into a Residence Visa while staying in the country. Applicants must meet the requirements for a residence visa, pay a fee of AED 500 in lieu of leaving and complete the process before the entry visa expires to avoid penalty.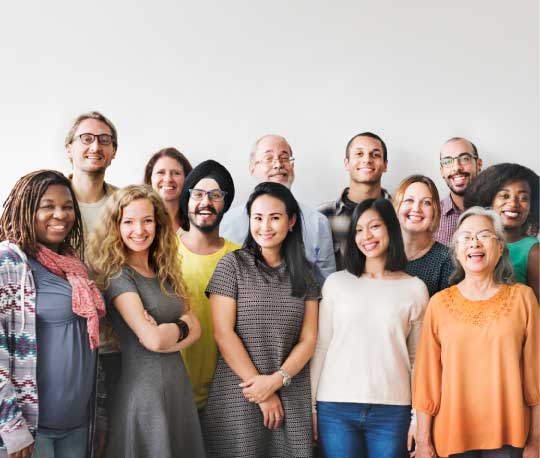 Types of Visas
Entry Visa
Residence Visa
Tourist Visa
Golden Visa
Green Visa
Non-Working Visa